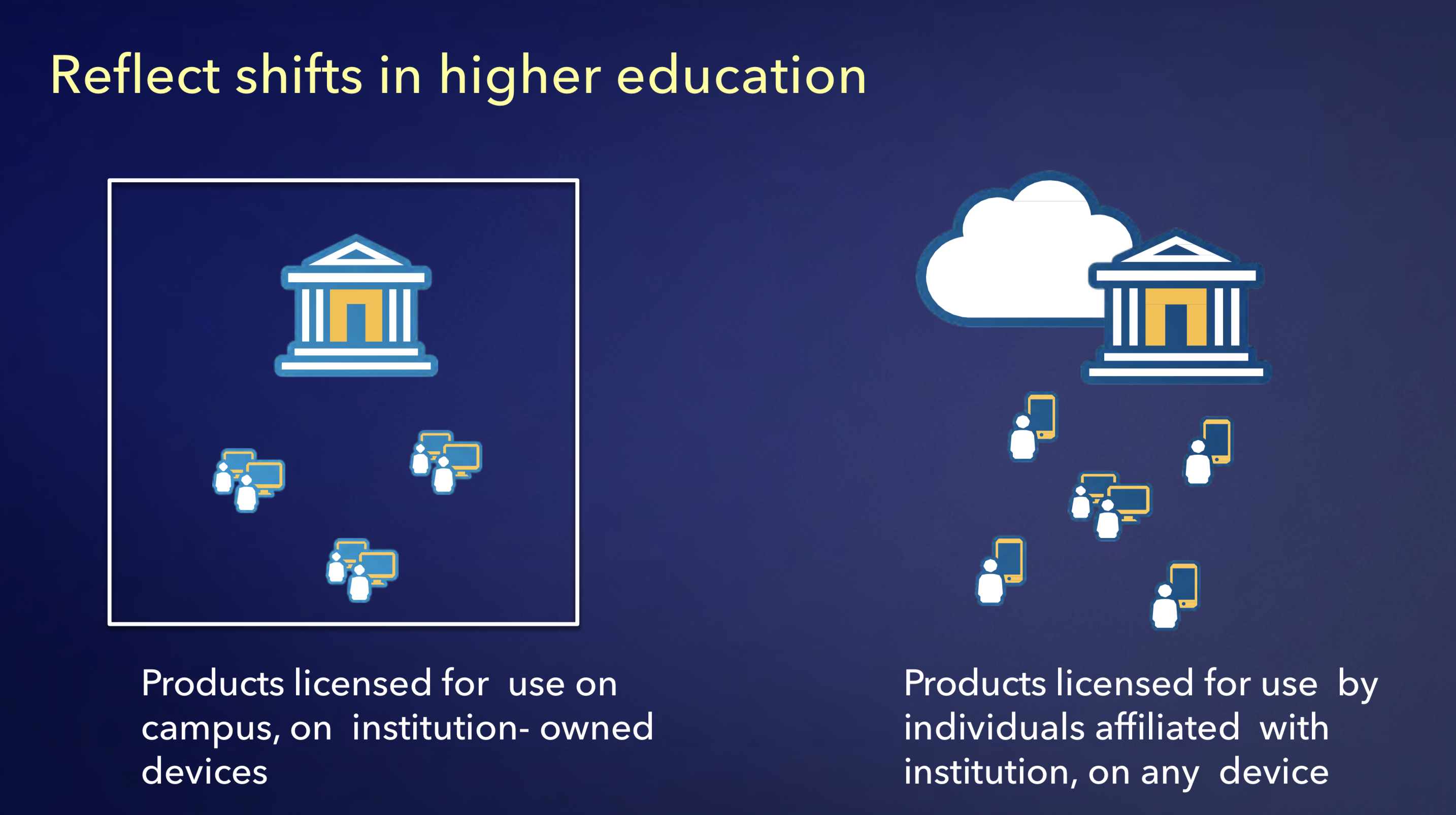 The way Esri licenses are deployed and managed has changed as they move toward a SaaS, named-user platform. The new institutional licenses allow users to access on any device, any time and anywhere. You can learn more about the changes from this recent webinar presentation (PDF).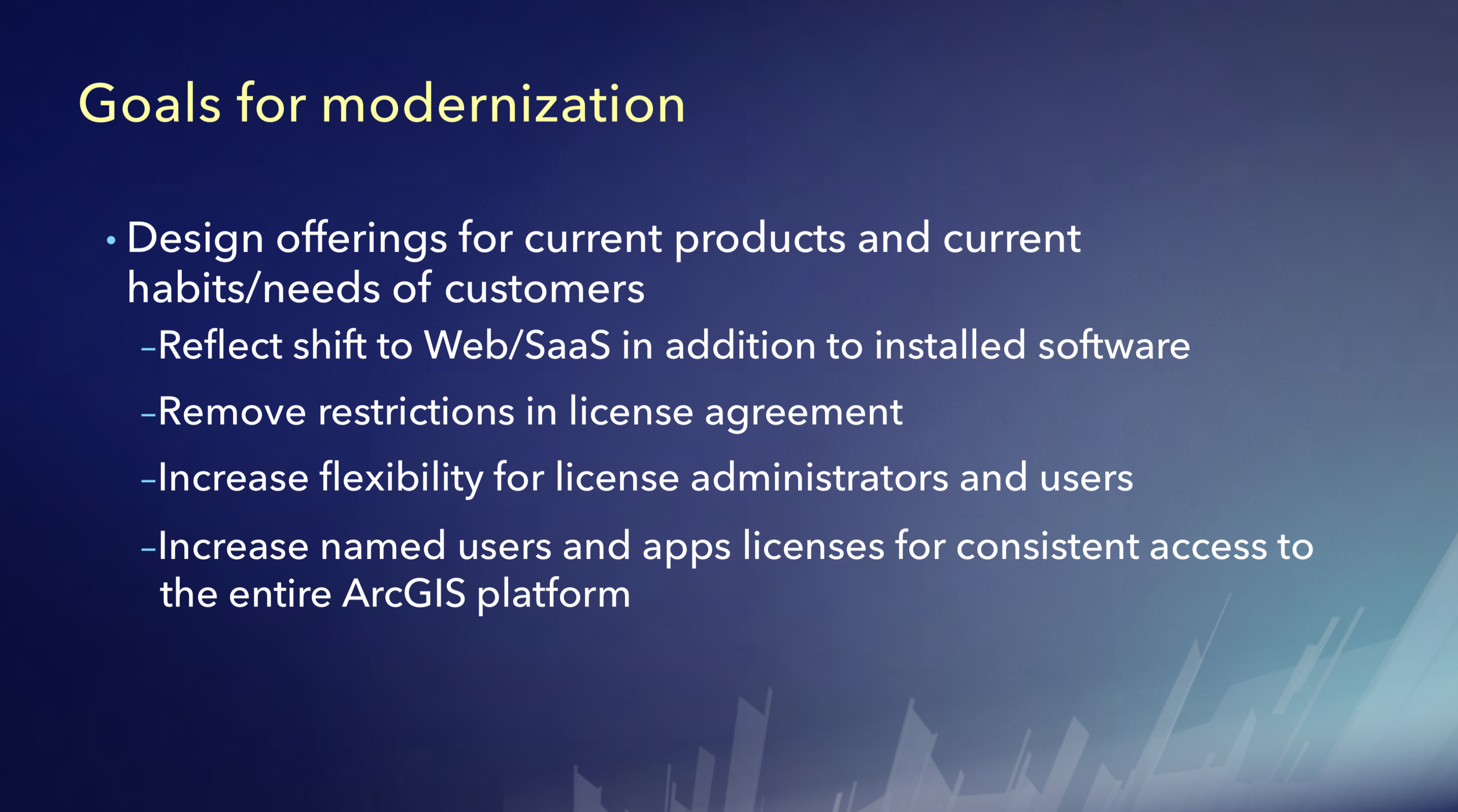 Changes for Community Colleges
Community colleges who were previously sharing a customer number through OETC will now have their own numbers; Esri will reach out to you directly with this information.
Per always, if you have questions or concerns, please reach out to us.
More Information and Support Documents: