Purchasing Esri through OETC
OETC annually purchases an Esri site license on behalf of our higher education members within the state of Oregon. If you would like to participate in the use of the site license and meet the below criteria, please contact OETC Support for a quote.
Criteria for purchasing Esri through OETC:
The desire to purchase Esri on behalf of a higher education institution.
A higher education institution located in the state of Oregon.
Downloading Esri Authorization Codes and Provisioning Files
To download Esri authorization codes and provisioning files, you must first be granted access to myEsri by the OETC primary maintenance coordinator. If you are a member who is actively participating in our site license offered to higher education institutions within the state of Oregon, please contact the OETC primary maintenance coordinator to add, change, or recall your institution's current contacts.
Once associated with the myEsri portal, you should be able to manage the licensing and provisioning files using the OETC Esri customer number 220417.
Step 1: From the homepage, navigate to "My Organizations".
Step 2: Once there, navigate to the "Licensing" tab.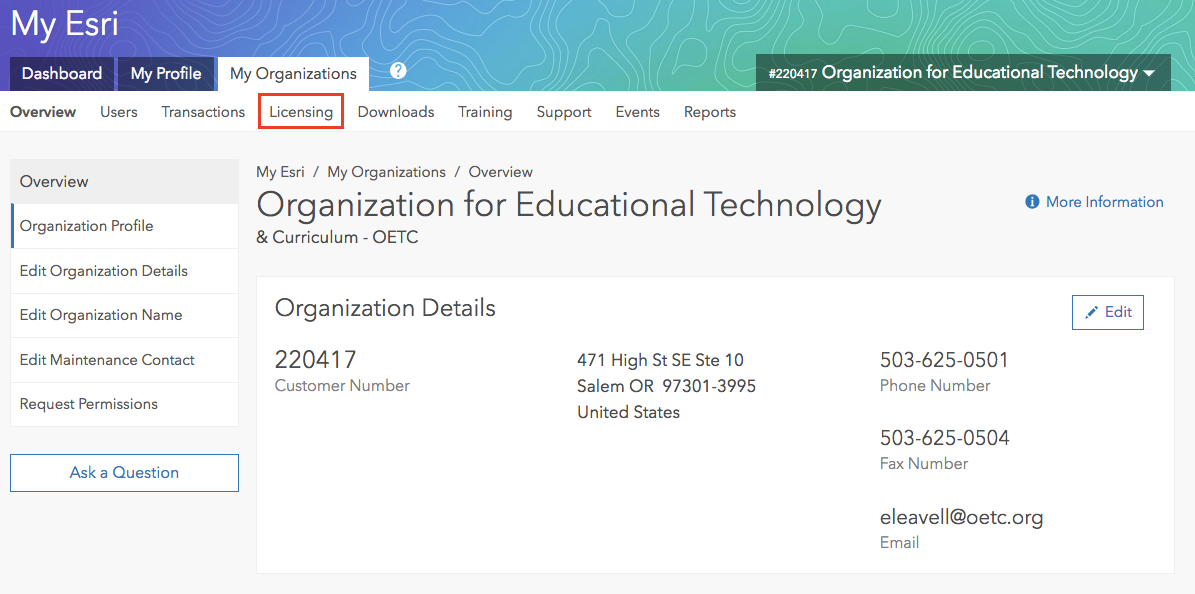 Step 3: Navigate to the "View Authorizations" button.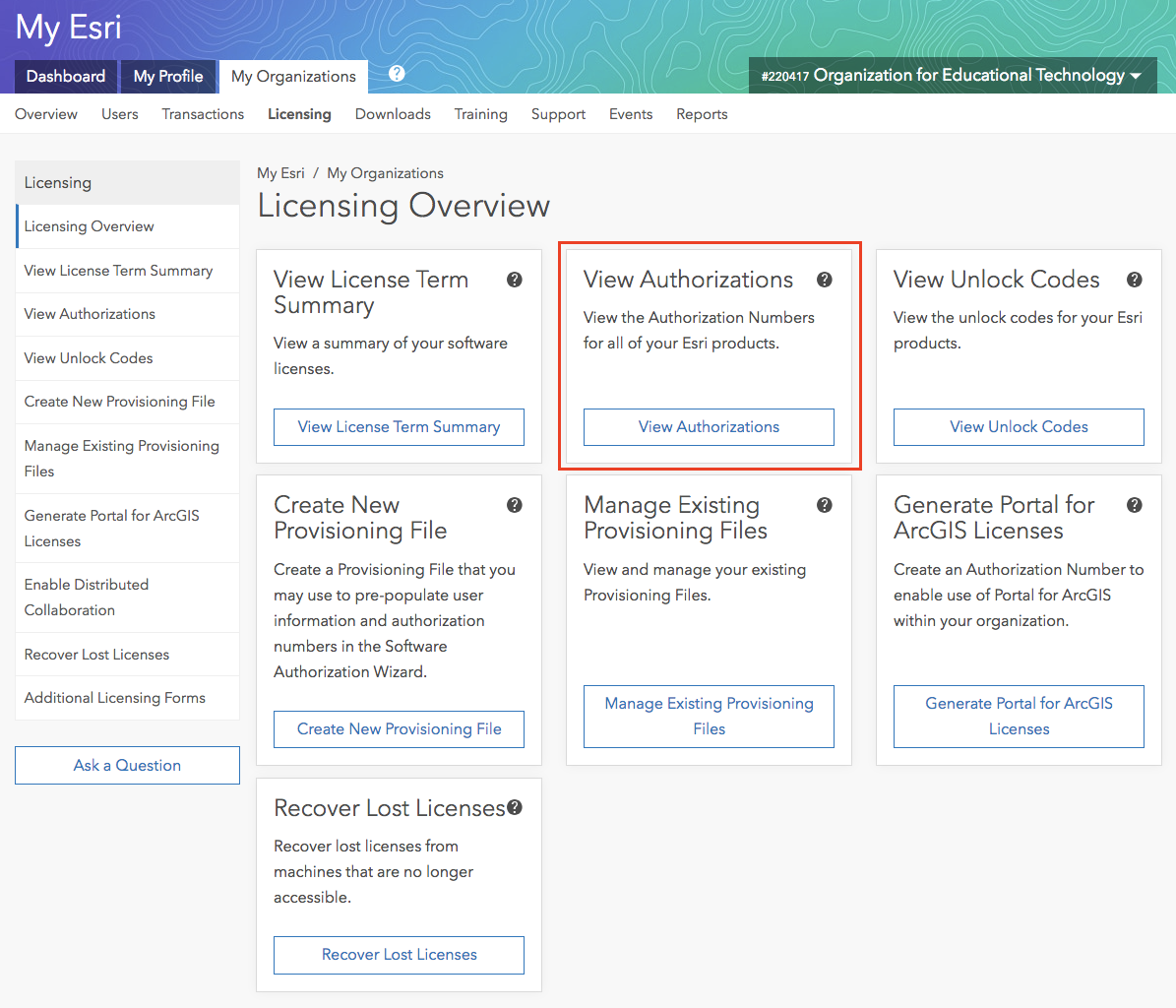 Step 4: Use the "Quick Search" bar to search for your desired Esri product.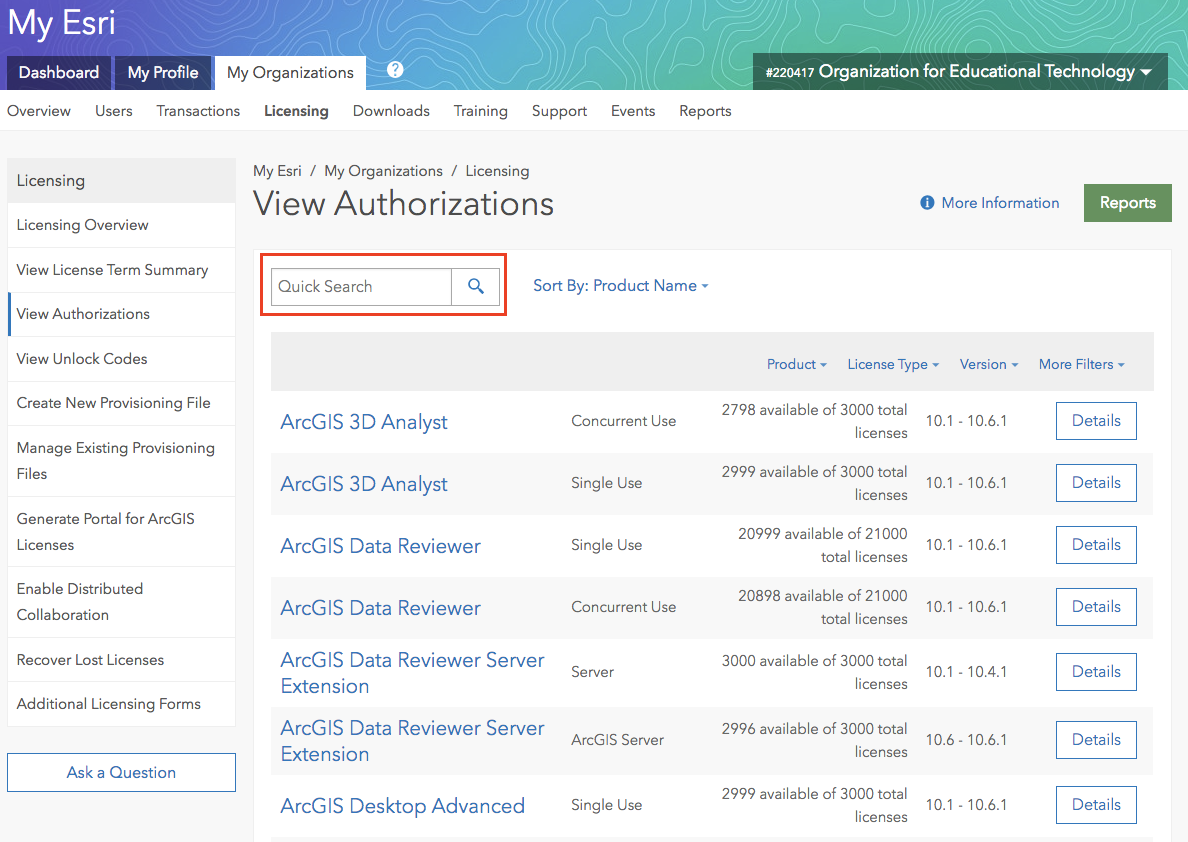 Step 5: Once you've found your desired product, click the "Details" button to view the license file overview. 
Step 6: Under "Actions", click the "Create New Provisioning File" to begin.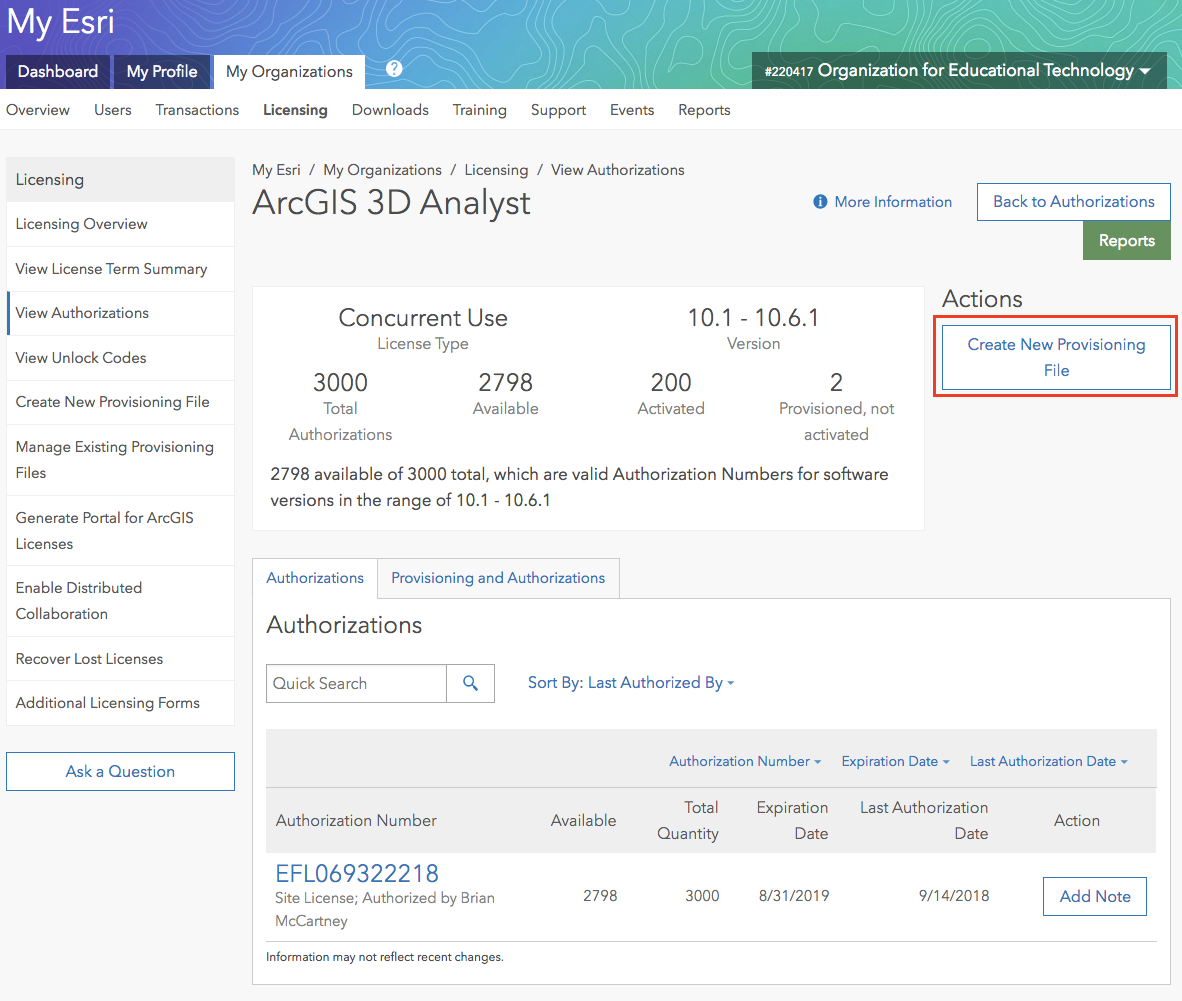 Step 7:  From here, follow the prompts to select your provisioning options, products, and extensions. Prior to downloading, you'll be asked about end user information and delivery method. 
For physical media requests that are over a quantity of one, please contact OETC to have media discs created and mailed to you.