How to Update Items or Quantities in a Quote
Sign into OETC Store at store.oetc.org.

Click "Quotes" button located under your name in the top right corner.

Select the quote you want to change.

Click the "Edit" button located in the top right corner of the quote menu.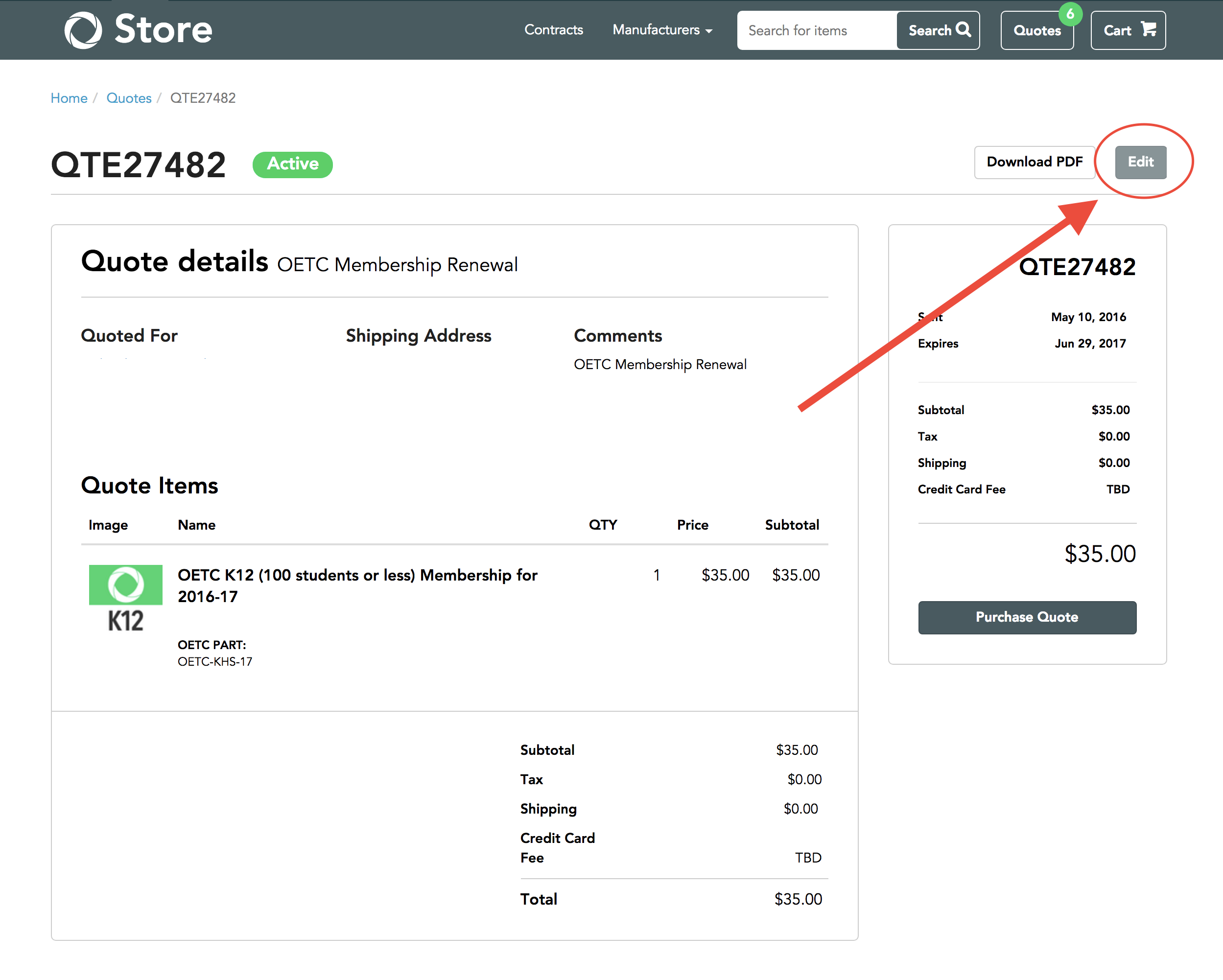 5. Add items by entering an OETC item number or type in a key word of an item you'd like to add to the quote in the box under "Add Item By Name or Part Number." Simply click on the item to add it to your quote, or click the "X" to delete the item.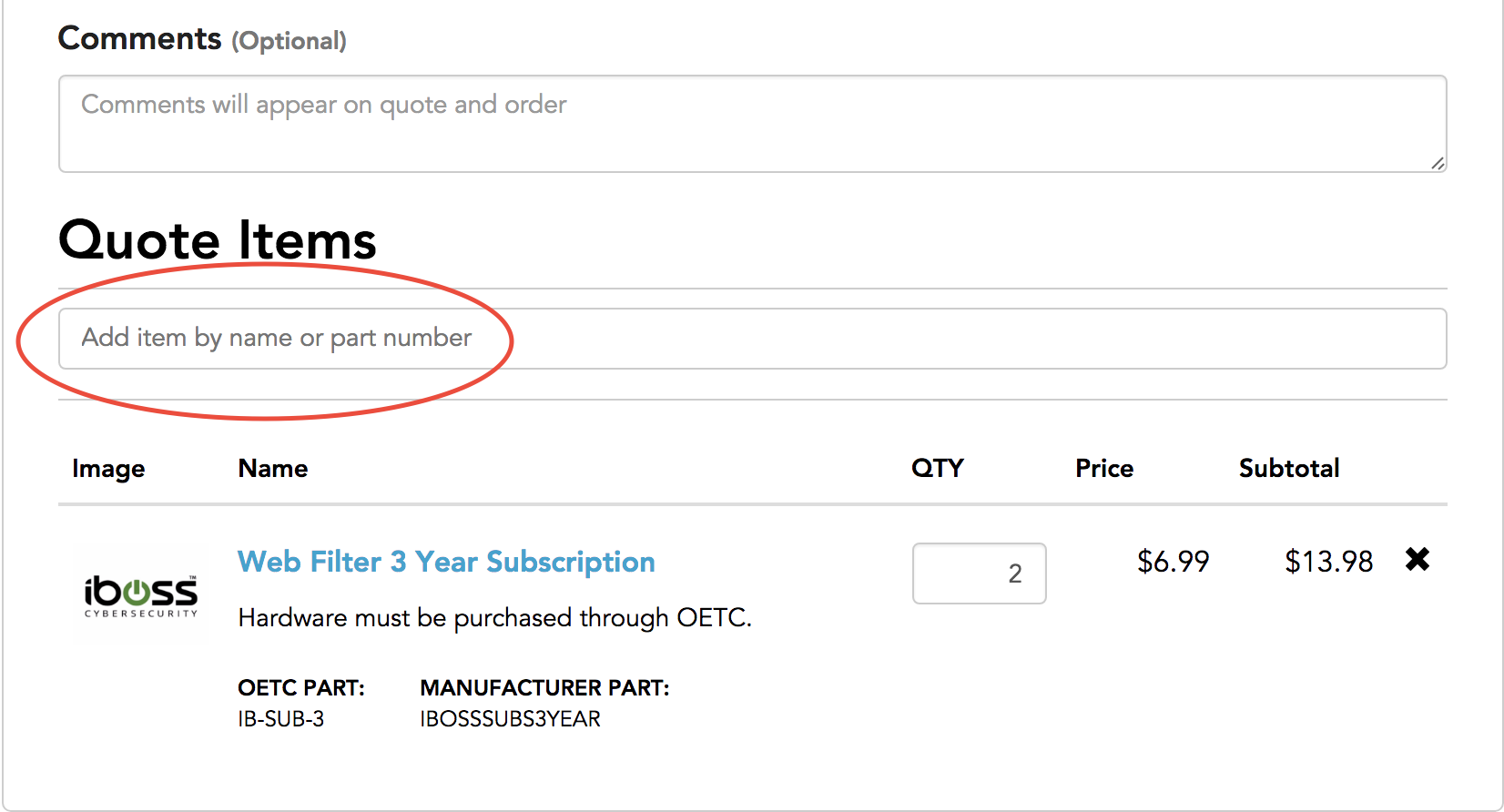 6. To update the quantity of the item, replace the number under the box QTY.