Subscribing to the OETC Newsletter
The OETC newsletter is the best way to stay up-to-date with upcoming events, purchasing news, and special offers.
Visit store.oetc.org

.

Navigate to the bottom of the screen and enter your email address into the "Purchasing Newsletter" box and click "subscribe."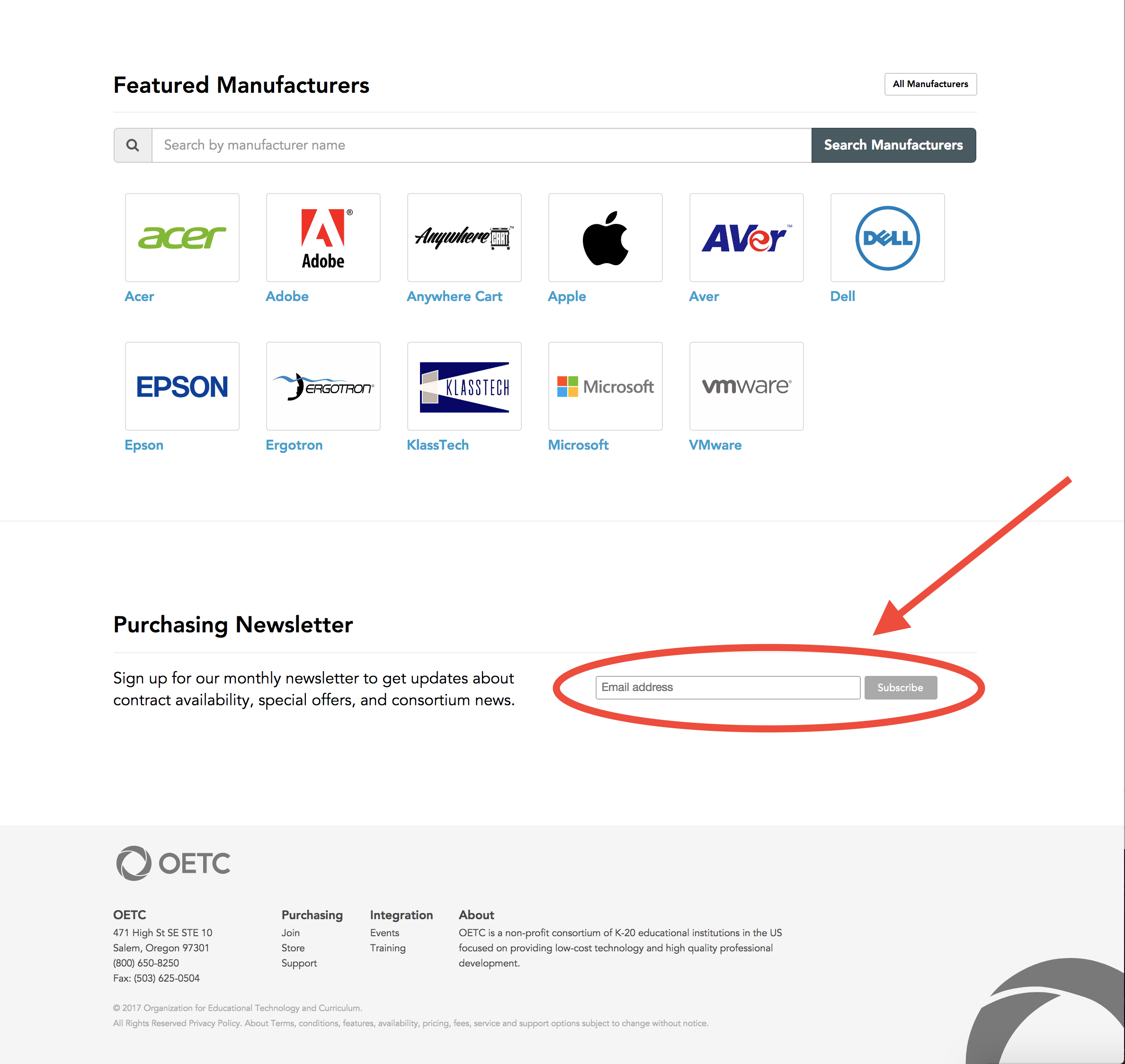 3. You will be directed to a registration screen. Enter in your name (optional), email address, and institution. Be sure to enter your institution's name.
4. Check your inbox and click the confirmation link to complete your registration.