Retrieving A License Key
The following steps guide you through the process of retrieving an already purchased license key directly through the OETC Store.
Reminder: You must be logged in to your store account to run this report directly through the OETC Store. If you don't have a store account, learn how to create one on the create an account support page.
Locating Your License Key in the OETC Store
Go to store.oetc.org.
Click "Login" in the upper right corner.

Log in using your store account credentials (email address and password).

Click on the "Account" menu in the right-hand corner. Navigate to "Software Keys." 
The Software Keys Menu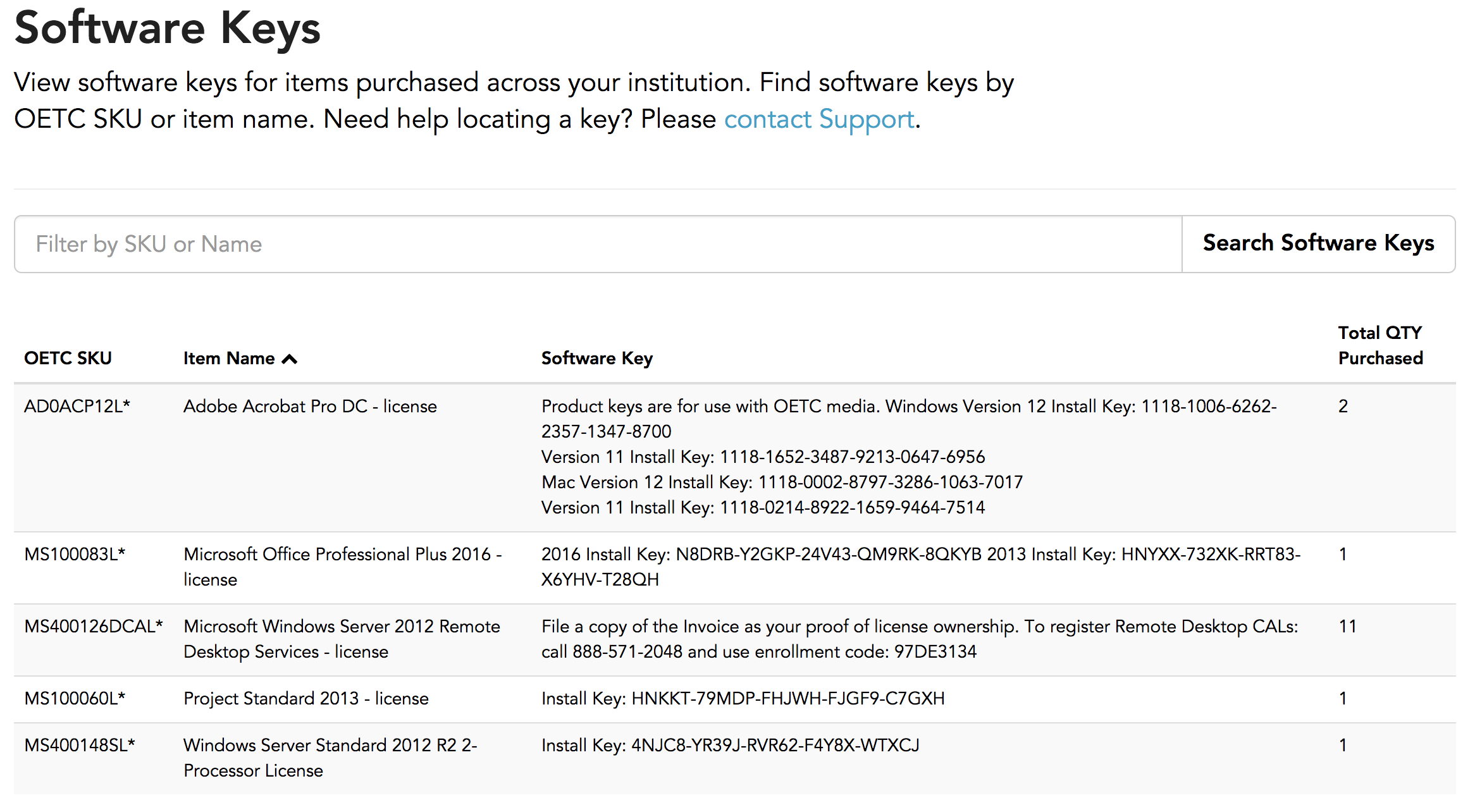 The Software Keys menu allows you to look up keys for items purchased in your institution. Accounts designated as Institutional Administrators can see all software license keys. Authorized Purchasers and Restricted Purchasers can only see software keys for purchases they have made directly.
You can filter your software keys by SKU or by product name.