About the Microsoft Home Use Program (HUP)
Microsoft offers a Home Use Program (HUP) for EES subscribers. For $9.95, qualified employees can purchase a copy of Office Pro Plus 2016 for their own use.
HUP is set up and administered through the Software Assurance (SA) benefits section on the Virtual Licensing Service Center (VLSC).
Activating HUP
To activate HUP:
1. Log on to VLSC and then look for the pull down menu at the top that says Software Assurance and select it.  

2. This will take you to a new page where you can then choose which SA benefit you want.  Find the listing for Home Use Program and click on it.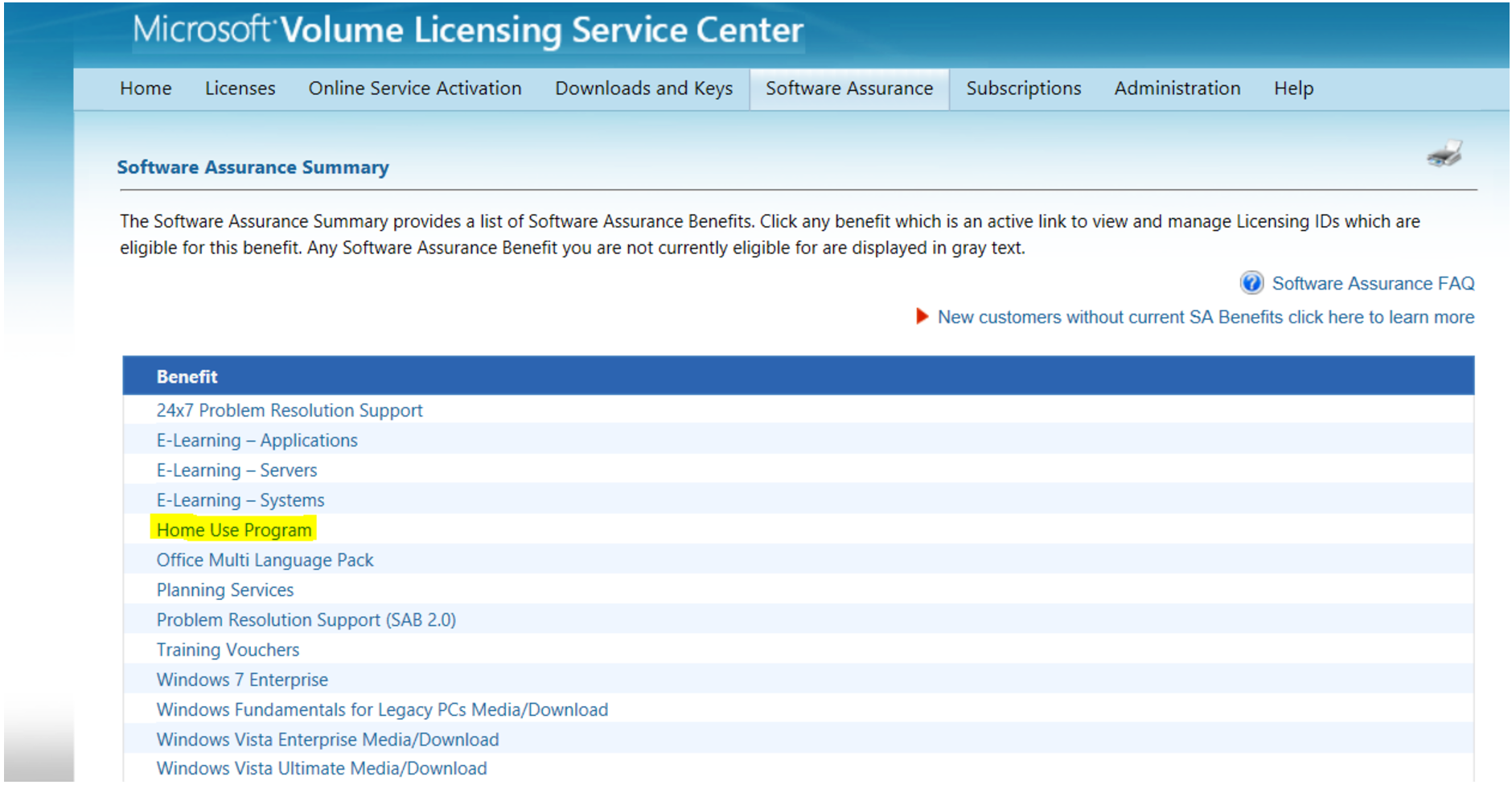 3. From the next page you may see more than one agreement number. Make sure to click on your current agreement number.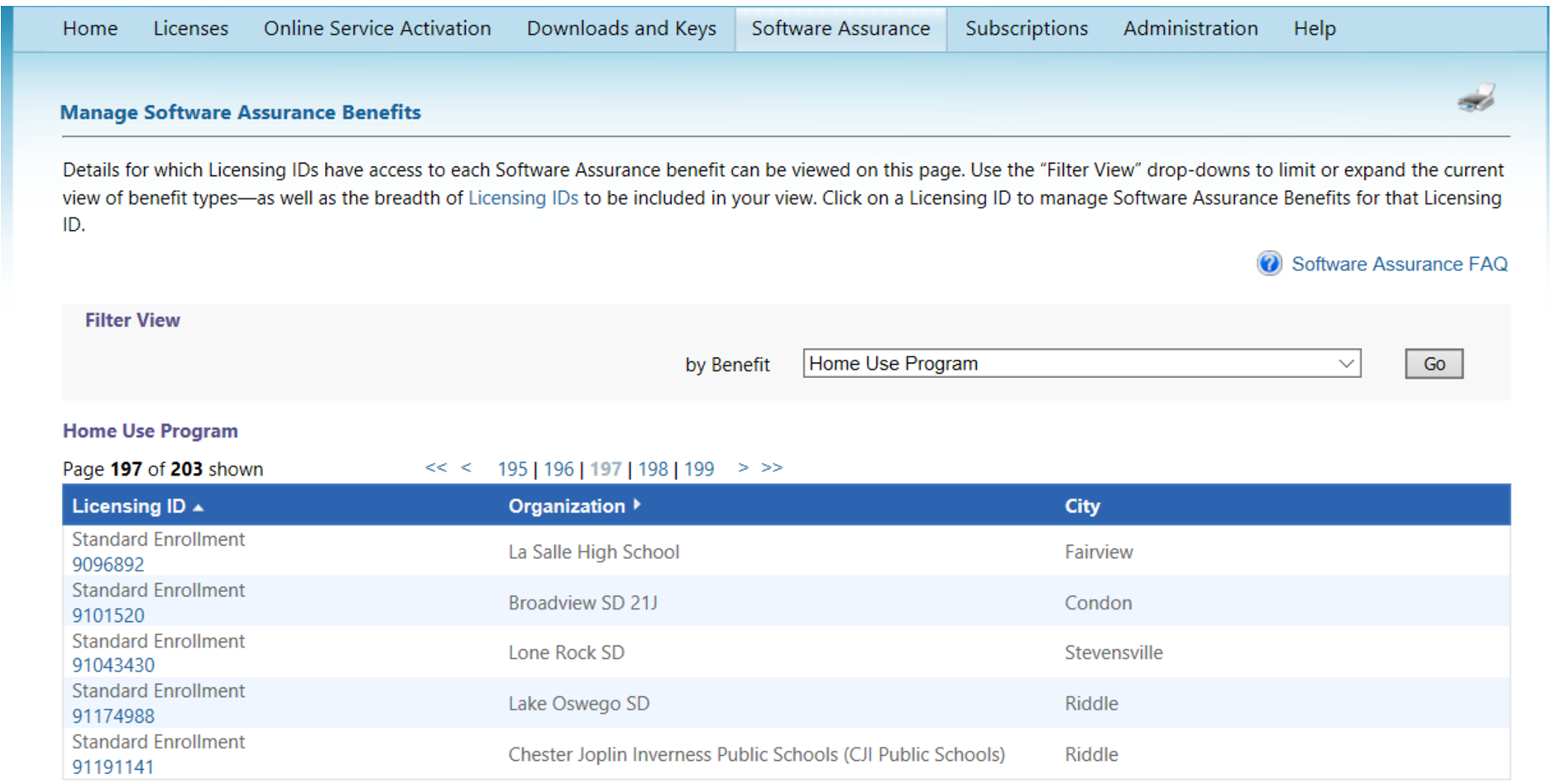 4. Once the new page loads, you'll see the Benefit Summary. Again, find Home use Program in the list.

5. Fill in the name of whomever will serve as the Program Coordinator. The Program Coordinator is the person that will be in charge of receiving the Program Code for the HUP benefit. Agree to the Terms and Conditions.
Once you have completed these steps, enter the name and e-mail address of the Program Coordinator. 
You can then distribute the Program Code to your eligible employees for use on www.microsofthup.com. At the HUP website, employees can then use the Program Code and make their purchase of Office and download it to their device.
Learn More
Need Microsoft Support?
OETC staff are always happy to answer questions about Microsoft licensing. In addition, below are a few useful contacts at Microsoft who can help you with Microsoft-related questions.
For Office 365 Inquiries: contact

o365edu@microsoft.com

. If support related, please submit a ticket through your Office 365 admin portal.

For questions about license keys and activation: contact

vlserva@microsoft.com

or call (866)-230-0560 with your enrollment number.

For questions about Microsoft Azure: visit the

Microsoft Azure Support Page

and submit a ticket.